Lehdistötiedotteet
Next Games and AMC proudly launch "The Walking Dead: No Man's Land" – The official mobile game of AMC's "The Walking Dead" – on iOS today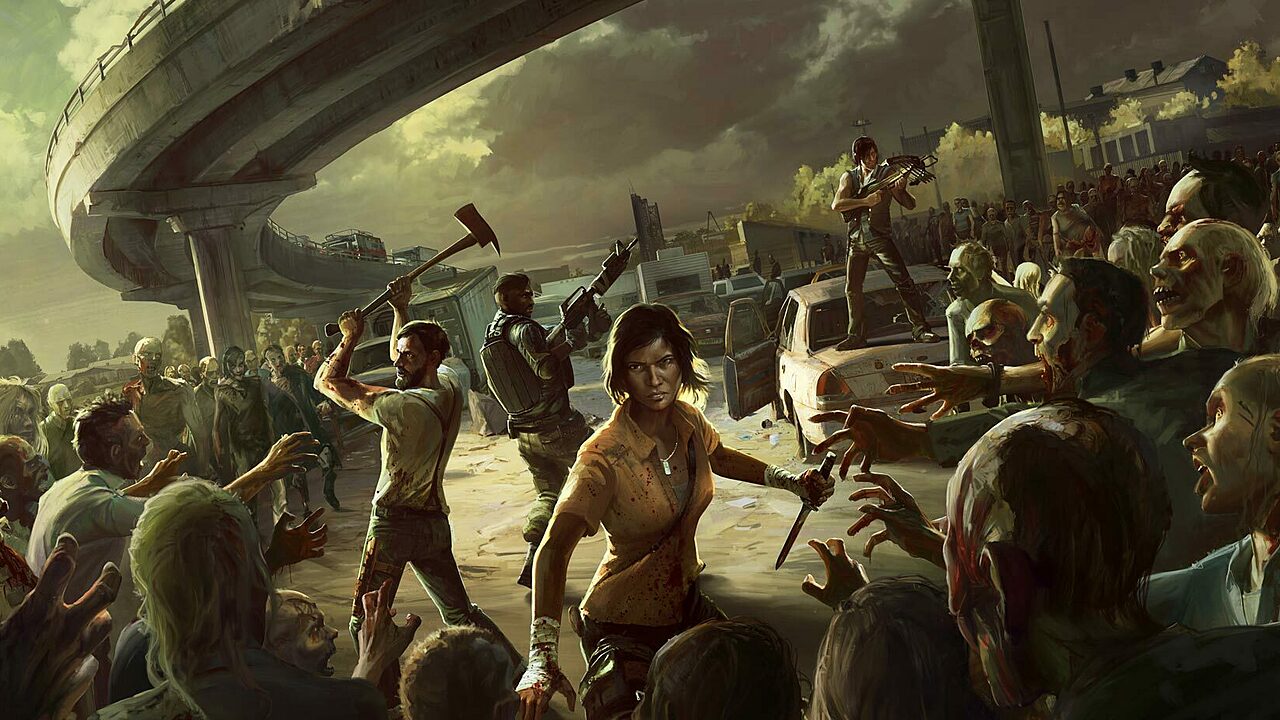 Featuring Fan-Favorite Character Daryl Dixon, Scenes and Signature Weapons from the Hit TV Show, The Walking Dead: No Man's Land Gives Fans a Chance to Fight in a Walker-Infested World and Access Exclusive Content from Season Six
NEW YORK, NY / HELSINKI, FINLAND
–
October 8, 2015
– AMC and Next Games today announced
The Walking Dead: No Man's Land
, the official mobile game based on AMC's record-breaking TV series, is now available on iPhone, iPad and iPod touch.In a unique collaboration, AMC and Next Games have joined forces to create
The Walking Dead: No Man's Land
, a first-of-its-kind tactical game for mobile, with thrilling turn-based combat, an engaging character progression system, and zoom-in close-ups of key moments during battle. Guided by Daryl Dixon, the fan-favorite character from the TV show played by Norman Reedus, players are in charge of their own unique group of survivors and their fate.The game starts in the grim Terminus train yard, where a small group of survivors manage to escape. Together they must fight walkers and survive to create and build up their own safe haven.
The Walking Dead: No Man's Land
features six different character classes and a massive number of unique characters, each with different abilities and strengths. It also boasts months of gameplay, with a total of 10 episodes of story missions at launch and weekly guild challenges for allied players to perform, which add a social dimension to the game.Players will get to experience other familiar locations from the TV show such as the Prison, use signature weapons and encounter new surroundings from season six of "The Walking Dead." Fans of the series can also watch clips from the show and exclusive behind-the-scenes materials from within the game.AMC's "The Walking Dead," the highest rated basic cable program in the history of television and the #1 show on TV in the U.S. among adults 18-49 for three years in a row, will kick off its sixth season on Sunday, October 11th at 9:00 p.m. ET/PT with an extended 90-minute episode.
The Walking Dead: No Man's Land is available to download for free on iPhone, iPad and iPod touch: http://getnomansland.com
View The Walking Dead: No Man's Land cinematic trailer here: http://youtu.be/fh0XHCSVWG8
View The Walking Dead: No Man's Land gameplay trailer here: http://youtu.be/-tBtf6iGjaI
For press assets, such as screenshots and a game description, please visit http://www.nextgames.com/for-media/.
For more information, please visit www.thewalkingdeadnomansland.com.
# # #Press Enquiries: Saara Bergström press@nextgames.com +358504833896Olivia Dupuis olivia.dupuis@amctv.com +1 212 324 4748Bernadette Simpao bernadette.simpao@amcnetworks.com +1 917 542 6216
About Next Games
Next Games focuses on crafting visually impressive, highly engaging games. Next Games has assembled a veteran team with a profound love for games and a burning desire to develop lasting global entertainment. The 65-people-strong company is headquartered in Helsinki, Finland, at the heart of mobile games development, and funded by an elite list of investors.Next Games works on both internally developed IP and the world's top 3rd party IP. Compass Point: West launched in March 2015, is the first in a series of four games under the Compass Point franchise is Next Games' first own game and IP. The Walking Dead: No Man's Land is Next Games' first 3rd party IP production.
www.nextgames.com
About AMC
Whether commemorating favorite films from every genre and decade, or creating acclaimed original programming, AMC brings to its audience something deeper, something richer, Something More. The network reigns as the only cable network in history ever to win the Emmy® Award for Outstanding Drama Series four years in a row with "Mad Men," and six of the last eight with back-to-back honoree "Breaking Bad." The network boasts the most-watched drama series in basic cable history and the number one show on television among adults 18-49 for the last three years with "The Walking Dead." AMC's current original drama series include "The Walking Dead," "Better Call Saul," "Hell on Wheels," "TURN: Washington's Spies," "Halt and Catch Fire," "Humans," "Fear the Walking Dead," and the forthcoming "Into the Badlands," "The Night Manager," "Broke" and "Preacher." AMC also explores authentic worlds and discussion with original shows like "Talking Dead," "The Making of The Mob," "Comic Book Men" and the upcoming "The West." AMC is owned and operated by AMC Networks Inc. and its sister networks include IFC, SundanceTV, BBC America and WE tv. AMC is available across all platforms, including on-air, online, on demand and mobile. AMC: Something More.