General Press Release
The Walking Dead No Man's Land to Feature an Exclusive Character Designed by "Talking Dead" Host Chris Hardwick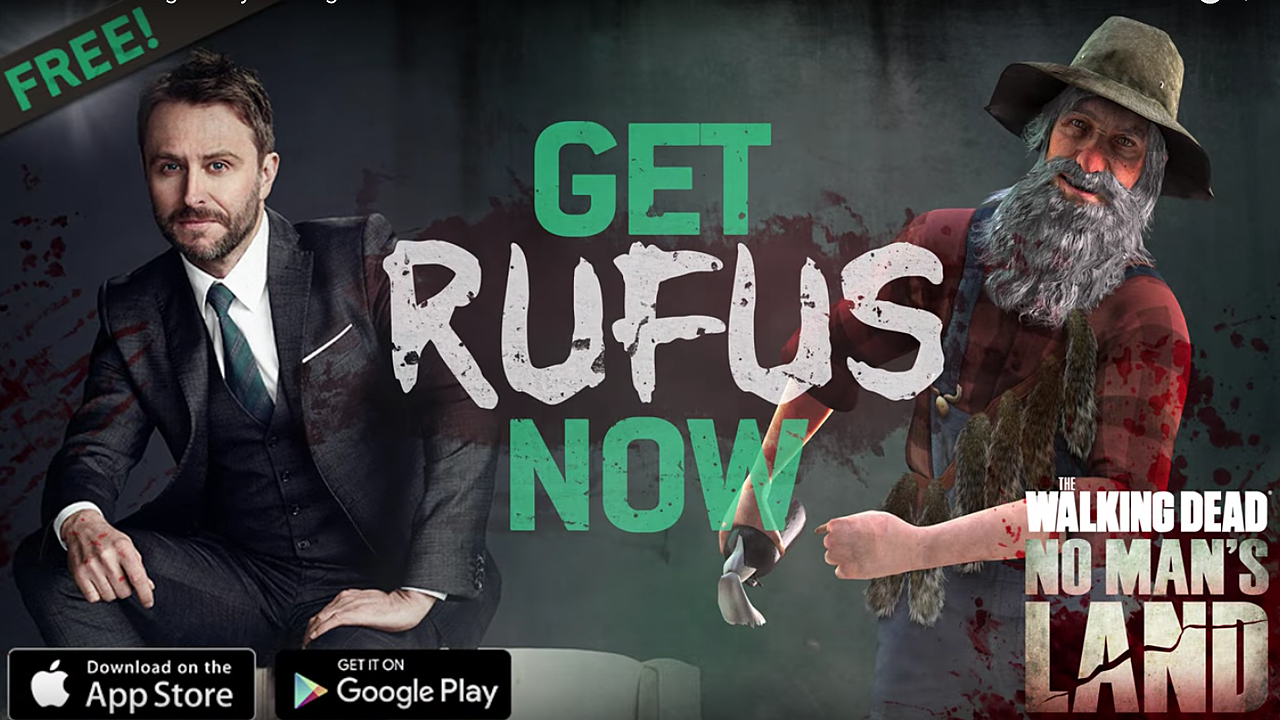 The Unique Creative Collaboration Revealed on AMC's live after-show "Talking Dead"
Los Angeles, CA & Helsinki, FINLAND - Dec. 5, 2016
-- A special new character for
The Walking Dead No Man's Land
, the official mobile game of "The Walking Dead," was revealed tonight during AMC's live after-show, "Talking Dead." Designed by "Talking Dead" host Chris Hardwick, the character is immediately available worldwide free of charge for a limited time.
"The Hardwick family tree has a long line of Tennessee hillbillies. They're an indispensable member of any apocalypse party; crafty and resourceful. They know how to live off the land and don't take any shit! Working with Next Games to bring a more offbeat character to the Walking Dead game was an absolute dream, and in the process I got to give a tip of the straw hat to my great-grandfather, Rufus Ellison Hardwick, who used the washer & dryer my grandparents had given him as a moonshine still (100% true)," said Chris Hardwick, describing the character creation process.The character, Rufus, inspired by Hardwick's great-grandfather, is a solitary man who lives alone in the mountains. Rufus gets excited every time he gets new visitors to his mountain farm - too bad that most of them are dead. Rufus has a moonshine distillery in his mountain cabin. Jars of moonshine make a handy bottle bomb weapon to greet his walker visitors.Throughout "The Walking Dead" Season 7, fans of the show will be able to unlock exclusive weekly levels in
The Walking Dead: No Man's Land
featuring scenarios drawn directly from each episode of the current season. New content unlocks on Mondays at 9:00 a.m. EST, the morning after new episodes on AMC.Nearly 15 million players have immersed themselves in the life and death struggle of
The Walking Dead: No Man's Land
. The game gives fans an unparalleled experience inside the world of this thrilling series with official characters like Michonne, Daryl, Rick and more, as well as cinematic graphics, intense turn-based combat, intuitive touchscreen gameplay and unique connections to "The Walking Dead."Download
The Walking Dead: No Man's Land
on the App Store and Google Play:
http://getnomansland.com
View the trailer for the exclusive character designed by Chris Hardwick:
https://youtu.be/c5pzTD1PdvM
About Talking Dead
AMC's "Talking Dead" is the network's first live after-show that serves as a platform for discussion for AMC's series, "The Walking Dead." The hour-long episodes are hosted by Chris Hardwick (Nerdist; @midnight) and air Sundays at 10/9c, immediately following the premiere broadcast of new episodes of "The Walking Dead." "Talking Dead" features Hardwick spending time with fans, actors, producers and TV enthusiasts, recapping that most recent "Dead" episode, providing sneak-peeks and discussion of upcoming episodes and taking questions and comments from viewers. The series is produced by Embassy Row and executive produced by Michael Davies, Jen Kelly Patton and Brandon Monk.
About Next Games
Next Games, the developers of the critically acclaimed The Walking Dead: No Man's Land, redefines the way franchise entertainment transforms into highly engaging mobile games played together with friends and fellow fans. Next Games has assembled a veteran team with a profound love for games and a burning desire to develop lasting global entertainment. The 70-people-strong company is funded by an elite list of investors and headquartered in Helsinki, Finland, at the heart of mobile games development. www.nextgames.com
About "The Walking Dead"
Based on the comic book series written by Robert Kirkman and published by Image Comics, "The Walking Dead" reigns as television's most watched drama for Adults 18-49 five years in a row. "The Walking Dead" tells the story of the months and years that follow after a zombie apocalypse, and follows a group of survivors, led by police officer Rick Grimes, who travel in search of a safe and secure home. The series is executive produced by showrunner Scott M. Gimple, Robert Kirkman, Gale Anne Hurd, David Alpert, Greg Nicotero and Tom Luse.Press Enquiries Saara Bergström Next Games +358504833896 press@nextgames.com