Games
THE WALKING DEAD: OUR WORLD FROM NEXT GAMES AND AMC TO LAUNCH EXCLUSIVE SEASON 9 MISSIONS FOLLOWING EACH NEW EPISODE OF "THE WALKING DEAD" BEGINNING OCTOBER 8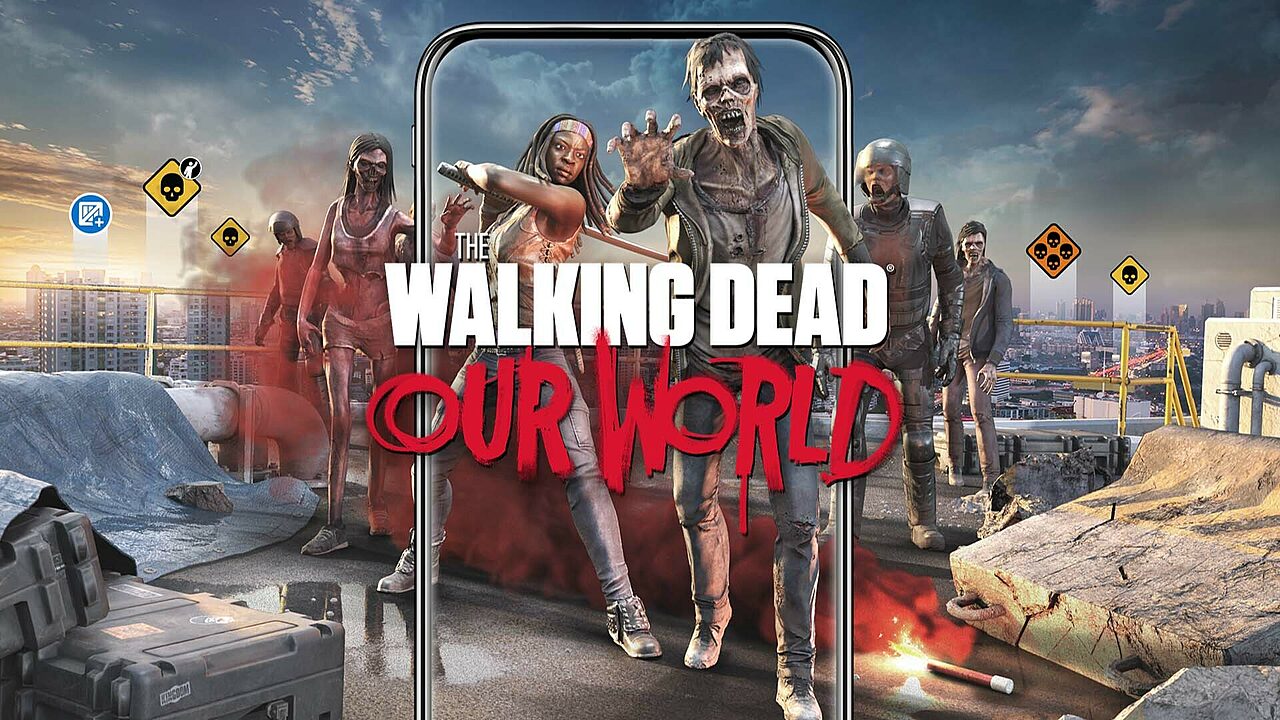 Weekly Show-Themed In-Game Missions Will Let Fans Play to Get Their Favorite Show Characters on Their Team

"The Walking Dead" Stars Michael Cudlitz (Abraham Ford) and Josh McDermitt (Eugene Porter) Featured in New Promos for the Game-- "Life After The Walking Dead"

NEW YORK & HELSINKI - OCT. 4, 2018 9am EST - Following a highly successful launch, AMC and Next Games' unique location-based augmented reality mobile game The Walking Dead: Our World is celebrating the upcoming Season Nine premiere of "AMC's The Walking Dead" TV series by revealing the details of all-new content coming to the game.

Following the premiere of each new episode of "The Walking Dead", the official mobile game of the series, The Walking Dead: Our World will feature new and exclusive missions. Themed after the new episodes of the show, players will be guaranteed TV show characters as rewards upon completion of these missions, including single-encounter missions and larger group encounters known as Infestations where players must complete a series of three-to-five missions to earn even greater prizes. New missions will become available every Monday on a weekly basis.

Coinciding with the premiere of the new season of "The Walking Dead" and upcoming exclusive game missions, Next Games and AMC have joined forces with actors Michael Cudlitz (Abraham Ford) and Josh McDermitt (Eugene Porter) on a fun series of shorts titled "Life after The Walking Dead" for on-air and online.

"We are very excited to bring the show and the mobile game together with the exclusive missions in The Walking Dead: Our World. For the duration of the season, fans can tune in to watch the show, and play all new Season 9-themed missions every week. We will let players experience the apocalypse first-hand in their everyday life and familiar surroundings and play to get their favorite show characters on their side," said Saara Bergström, CMO, Next Games.

"The AMC Games team can't wait for fans to see what lies in store for their favorite characters when Season 9 of  'The Walking Dead' debuts this Sunday. We've worked with Next Games to weave upcoming events from the show into the design of the game, giving our fans a unique new platform to interact with the 'The Walking Dead' universe," said Clayton Neuman, VP of Games for AMC. "We will continue to innovate and add new content to expand The Walking Dead: Our World, and the upcoming Season 9 missions are a great next step."

The Walking Dead: Our World is now available in 153 countries across the globe as a free download (with in-app purchases). To download the game, please visit the Apple App Store and Google Play,
RELATED LINKS

Video asset: https://www.youtube.com/watch?v=DfjMYiwhA1o
Static asset: https://nextgames.box.com/s/hcs4njvazd7rst0ae483jzv1mjqbtmdk

TWD: Our World Homepage: http://www.getourworld.com/
Next Games YouTube: https://www.youtube.com/user/nxtgms
TWD: Our World Facebook: https://www.facebook.com/thewalkingdeadourworld/
TWD: Our World Instagram: https://www.instagram.com/twdourworld/
TWD: Our World Reddit: https://www.reddit.com/r/OurWorldTWD/
About Next Games
Next Games (Helsinki Nasdaq First North: NXTGMS) is the first publicly listed mobile game developer and publisher in Finland, specializing in games based on entertainment franchises, such as movies, TV series or books. The developers of the critically acclaimed The Walking Dead: No Man's Land redefines the way franchise entertainment transforms into highly engaging service-based mobile games. Next Games launched The Walking Dead: Our World on 12 July, which utilizes cutting edge AR technology and is powered by Google Maps. Currently Next Games is working on three new games based on popular entertainment franchises including a mobile game for the popular Blade Runner franchise. Next Games employs over 120 people and is based in Helsinki, Finland. For more information head to www.nextgames.com
About AMC
AMC is home to some of the most popular and acclaimed programs on television. AMC was the first basic cable network to ever win the Emmy® Award for Outstanding Drama Series with "Mad Men" in 2008, which then went on to win the coveted award four years in a row, before "Breaking Bad" won it in 2013 and 2014. The network's series "The Walking Dead" is the number one drama on television for the last six seasons among adults 18-49. AMC's other current original drama series include "Better Call Saul," "Fear the Walking Dead," "The Terror," "Into the Badlands," "Humans," "Preacher," "The Son," "McMafia," "Dietland," and the forthcoming "Lodge 49" and "The Little Drummer Girl." AMC also explores authentic worlds and discussion with original shows like "Talking Dead," "Talking With Chris Hardwick," "AMC Visionaries" and "Ride with Norman Reedus." AMC is owned and operated by AMC Networks Inc. and its sister networks include IFC, SundanceTV, BBC America and WE tv. AMC is available across all platforms, including on-air, online, on demand and mobile.
Media Contacts
Next Games
Saara Bergström
+358 (0)50 483 3896
press@nextgames.com
Al Stavola                                                           Olivia Dupuis
Rogers & Cowan for AMC                                       AMC
310-854-8166                                                          212-324-4748
astavola@rogersandcowan.com                             olivia.dupuis@amctv.com