Company Announcement
Celebrating 10 Years of Next Games!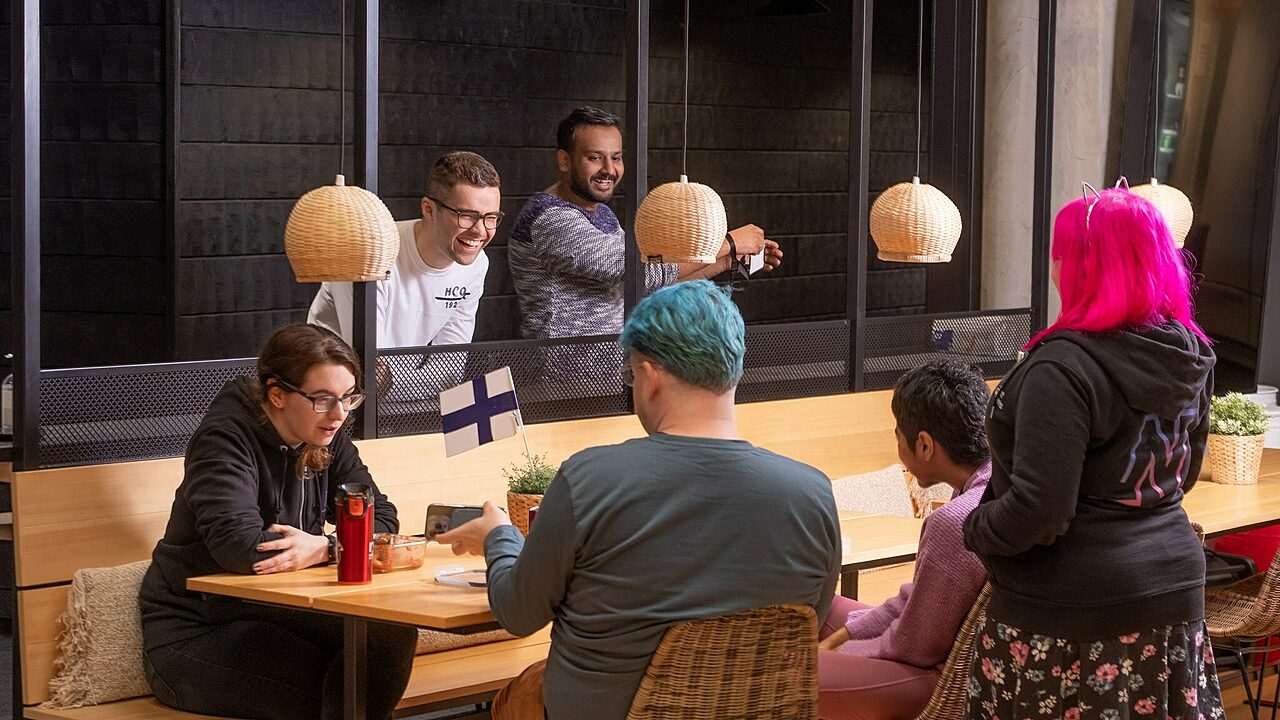 In May 2013, four company founders drove to a store and bought computers, a small fridge, and a few cases of Dr. Pepper. It was the start of something new and exciting, a mobile game studio called Next Games. During our decade-long existence, we've grown from a small startup to a Netflix game studio. Let's reminisce and reflect a bit on the journey that has led us to where we are now!
Naturally, the story starts with the first game. For us, that was Compass Point: West, launched in March 2015. The game was a visually stunning 3D action strategy game set in the Wild West and based on our own IP. The same year, we had other amazing things cooking, not least the fact that we had secured the exclusive rights to create mobile games based on one of the biggest entertainment IPs in the world.
Compass Point: West was announced at Slush in 2014

The Walking Dead & First Finnish Game Company IPO
The Walking Dead: No Man's Land was launched in October 2015 as our first and genre-defining tactical RPG based on AMC's massive hit show "The Walking Dead". The game has been downloaded over 30 million times and has received multiple awards and nominations. In March 2017, we became the first game company to list publicly in Finland. The listing played a key role in supporting Next Games' growth into an even stronger mobile game company.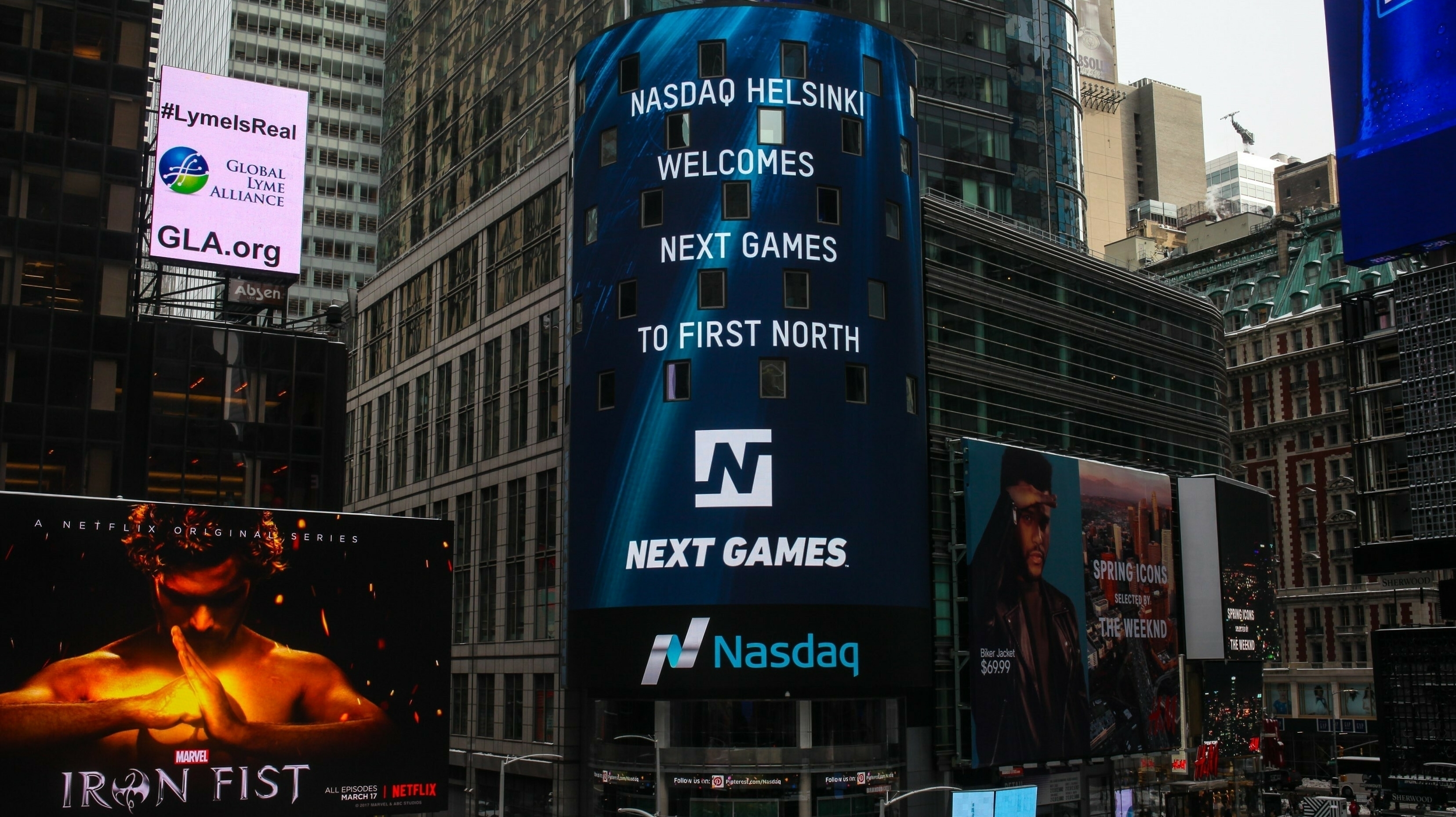 Times Square in 2017
The Walking Dead: Our World launched the following year. The game was a location-based AR (Augmented Reality) game built upon deeply collaborative gameplay. With both of our The Walking Dead games we've innovated deep integrations between the show and the game, including weekly show-themed in-game events, something that had never been done before.
Overall, our games have totalled close to 50 million downloads over the years with a peak of 5 million monthly players!

New Chapter as a Netflix Game Studio
Even before the Netflix acquisition, we had a close partnership and together we launched Stranger Things: Puzzle Tales, a story-driven puzzle role-playing game, in October 2021. The game went on to win multiple awards prior to its relaunch exclusively on Netflix in 2022. The relaunch added all new content and gameplay tied to the Stranger Things show, without ads or in-app purchases.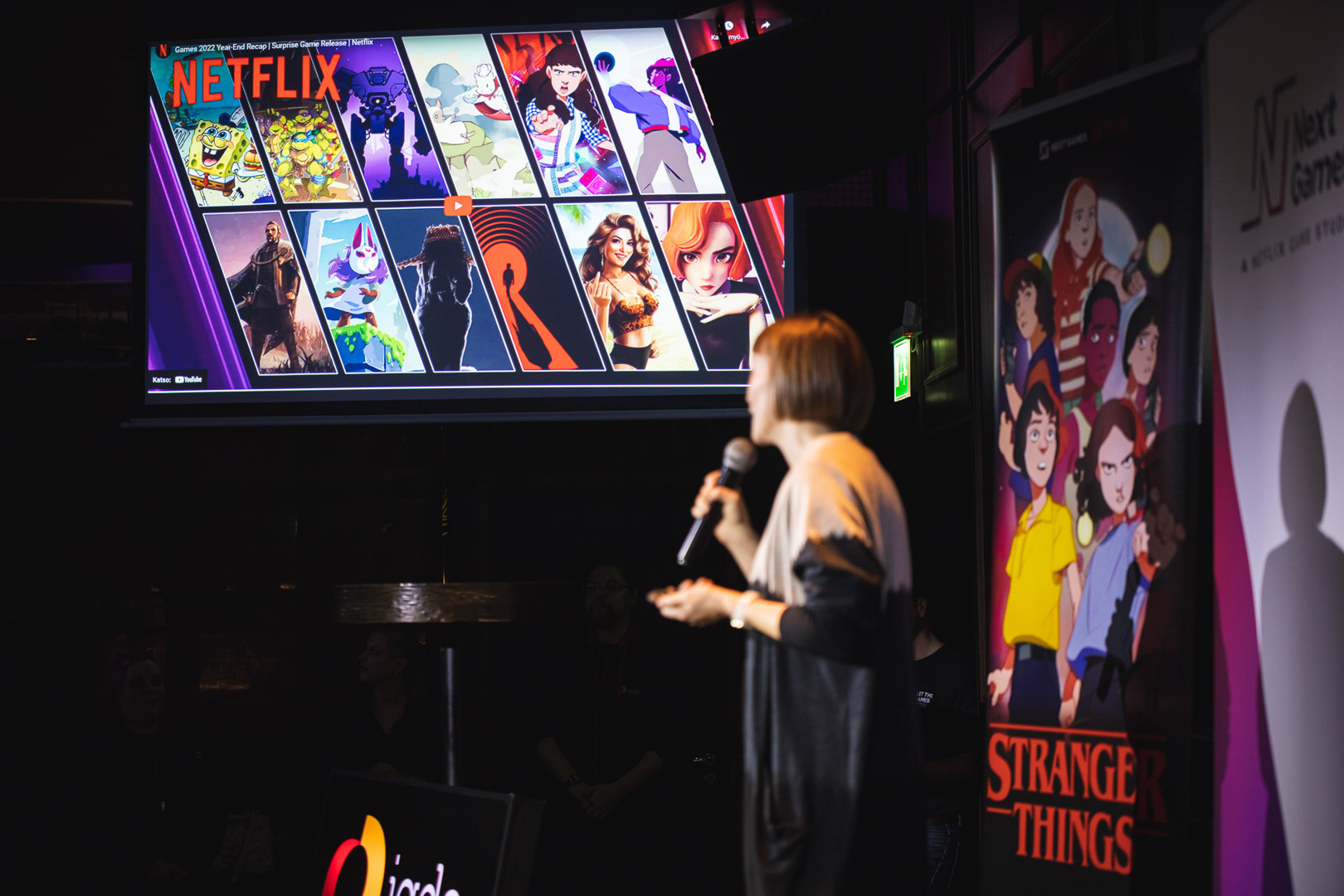 During these ten years we've had several amazing IPs and projects we've worked on and learned from. The hard work we've put into these projects and the learnings and experience we've gained from them over the years culminated in an acquisition by Netflix in early 2022. We are excited that Next Games' story continues as one of Netflix's in-house game studios where we'll be creating a variety of delightful and deeply engaging original games to hundreds of millions of Netflix members around the world.

True to our roots, we continue to be headquartered in the heart of game development, Helsinki, Finland. We come from a wide range of backgrounds, with 31 nationalities and 27% non-male employees, we are committed to build a diverse Next Games. Our values, the three C's: Caring, Courage & Curiosity, guide our everyday decision-making and help us grow in our desired direction.

Amazing talent is a key factor in any company's success. Our guiding light in growing our team is that we don't look for a culture fit — we look for what each person brings to our culture and values to make them richer. We are currently hiring for multiple exciting roles, check out our open positions here!