Games
Next Games Launches Stranger Things: Puzzle Tales, A Mobile Game Based on the Hit Series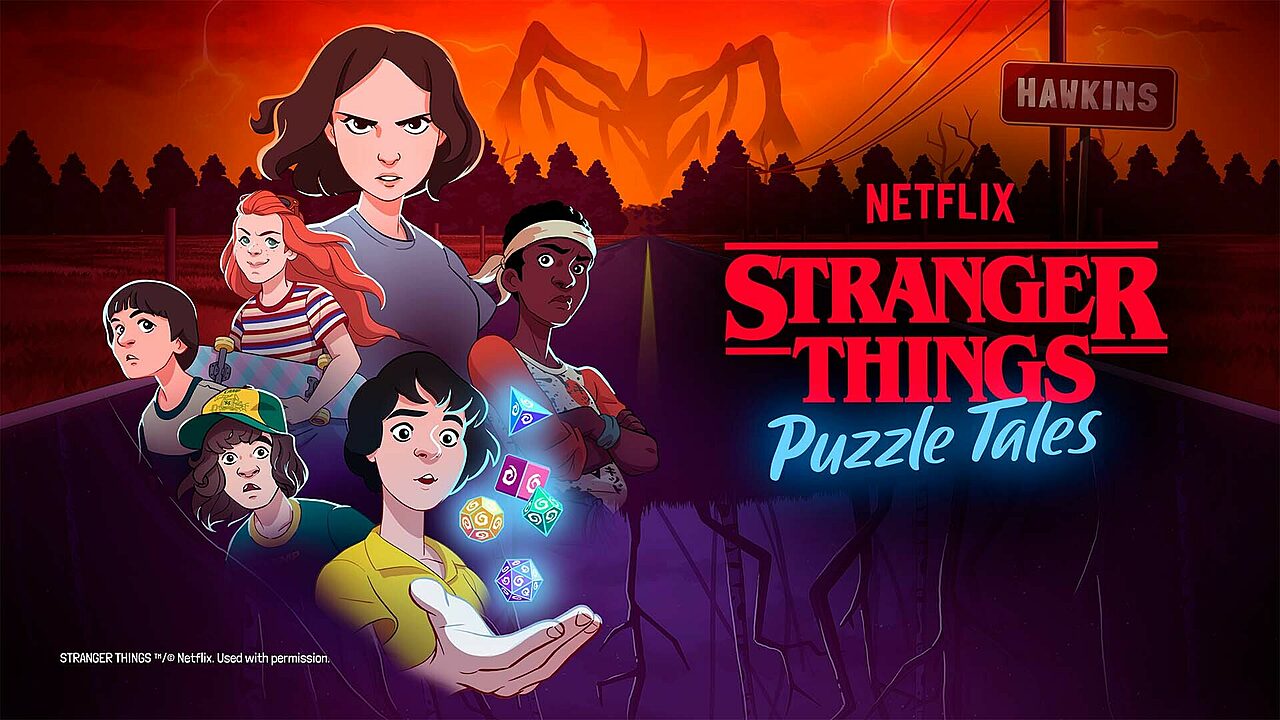 The game features exclusive content based on the series, innovative game modes, and a unique 80s nostalgic art style combined with a new take on Puzzle RPG gameplay.
Early retention and monetization indicators look encouraging, in line with the company's expectations.
MONDAY OCTOBER 25, 2021 - HELSINKI, FINLAND - Next Games (www.nextgames.com), the first publicly listed mobile game developer and publisher in Finland which specializes in games based on entertainment franchises, such as movies, TV series or books, today announces the release of Stranger Things: Puzzle Tales, an officially licensed, free-to-play mobile game developed in collaboration with Netflix. Available to download on the Apple App Store and Google Play store, the story-driven puzzle role-playing game is deeply rooted in the 80s science fiction horror drama series, which is only available on Netflix.

From today, players will be able to dive into supernatural mysteries in Hawkins National Laboratory, Starcourt Mall, and other iconic Stranger Things locations in brand new, original storylines. Stranger Things: Puzzle Tales offers multiple game modes and puzzle mechanics alongside collectable characters, unique gear and exclusive monsters.
Teemu Huuhtanen, CEO, Next Games: "We are thrilled to launch this game together with our partners at Netflix. Crafted with care for both Stranger Things fans and puzzle RPG enthusiasts, the game is a unique combination of puzzle RPG play with the Stranger Things universe. Wrapped up in an exciting world, rich with 80's nostalgia, players can battle against the terrifying supernatural forces as their favorite characters from Stranger Things."

"We are seeing encouraging engagement and early monetization performance, in line with our expectations. I'm very proud of team Next Games for once again delivering an outstanding, fan-first experience. I'm looking forward to scaling up the game globally," Huuhtanen continues.
How Stranger Things: Puzzle Tales works
This unique match-three puzzle RPG lets players quest through levels fraught with enemies, including Demogorgons and hundreds of supernatural monsters. Players will be able to collect over 50 different versions of Stranger Things characters to help navigate the mystery-stricken town of Hawkins, Indiana, and uncover mysteries in Hawkins National Laboratory, Starcourt Mall, Palace Arcade, Mike's basement, and other iconic Stranger Things locations. Having the right tools and upgrades will be vital for progression through puzzle quests, enriched with a ​​nostalgic 1980's Saturday morning cartoon artstyle. Unlocking rewards will enable each in-game character to master new abilities to help build an unstoppable team and head into the Upside Down.
Stranger Things: Puzzle Tales is free to download for iOS on Apple App Store and Android on Google Play https://nxtg.ms/PuzzleTalesLaunch.
Assets & additional information:
Game download link: https://nxtg.ms/PuzzleTalesLaunch
Trailer: https://nxtg.ms/PuzzleTalesTrailer
Images: https://nxtg.ms/PuzzleTalesAssets
Website: https://www.strangerthingspuzzletales.com/
Contacts:
Saara Bergström
Chief Communications Officer
+358 (0) 50 483 3896
press@nextgames.com


Certified Adviser: Alexander Corporate Finance Oy, tel. +358 (0) 50 520 4098
About Next Games 
Next Games is the first publicly listed mobile game developer and publisher in Finland, specializing in games based on entertainment franchises, such as movies, TV series or books. The developers of the critically acclaimed The Walking Dead games redefine the way franchise entertainment transforms into highly engaging service-based mobile games. Next Games works on multiple new games based on beloved global IP's, including Stranger Things: Puzzle Tales based on Netflix's hit 80s horror drama series and  Blade Runner: Rogue based on Blade Runner. www.nextgames.com
Attachment