Our People
Next Games creates more opportunities to enter the games industry with its Game Developer Academy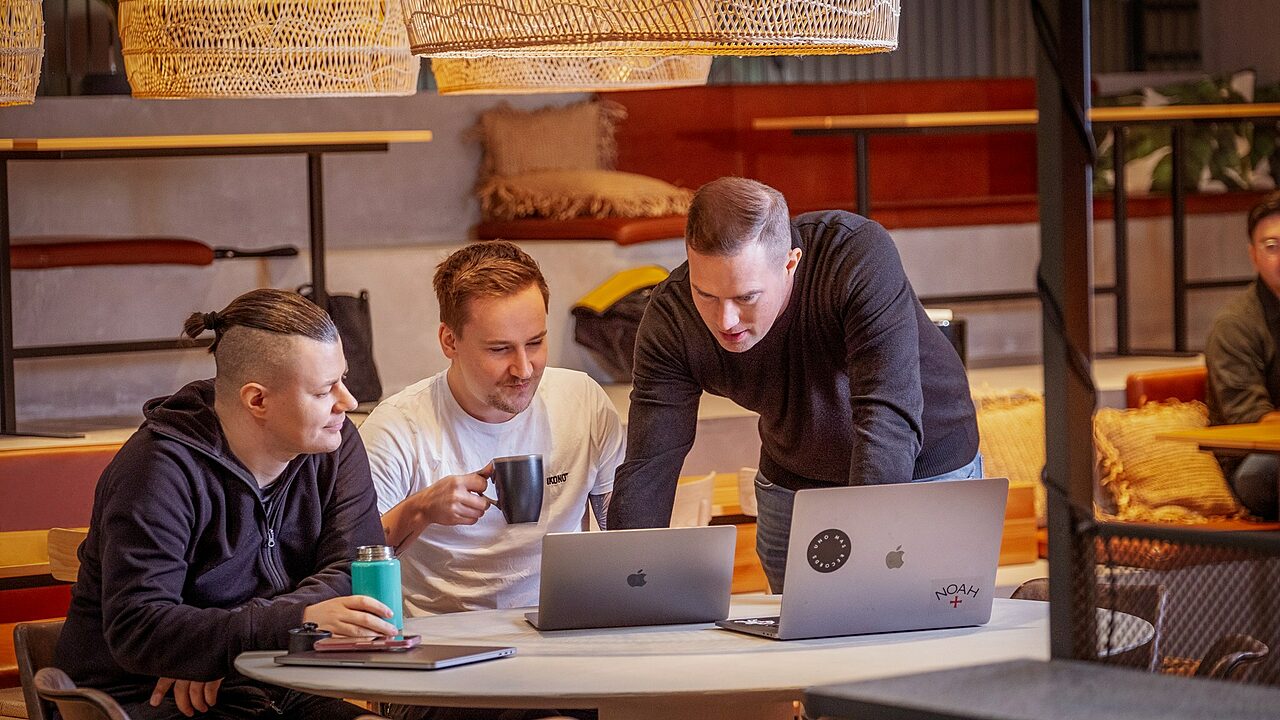 NEXT GAMES CREATES MORE OPPORTUNITIES TO ENTER THE GAMES INDUSTRY WITH ITS GAME DEVELOPER ACADEMY

Next Games' Game Developer Academy is a program for students, but also more experienced programmers looking to get into the games industry. The Academy, starting October 4th 2021, is the company's  second, following the first successful initiative which took place in 2019-2020
After having received nearly 180 applications, 100 more than its previous program, the eight new students have now been chosen and could potentially become  future employees of the company
Four students from the first program are now full-time employees at the company
FRIDAY 1ST OCTOBER 2021 - HELSINKI, FINLAND - Finnish game developer, Next Games (www.nextgames.com), known for developing popular mobile games such as AMC's The Walking Dead: No Man's Land and The Walking Dead: Our World, today announces that Monday 4th October will mark the beginning of its second Game Developer Academy to combat the game developer shortage across the industry.
Following a successful program in 2019, Next Games' Game Developer Academy - a six-month program that covers several areas of game development including building games from scratch in Unity and making updates to live games - will give both students and more experienced programmers looking to get into the games industry, the opportunity to  secure a permanent position at Next Games or pursue a career outside of the company.
The curriculum includes a two-month period of lectures and studies, after which students get to work hands-on within Next Games' teams across several projects for four months. Students of the academy are also paid an entry-level salary throughout the duration of their studies.
Next Games is part of the thriving mobile games market which is growing more rapidly than any other and is currently larger than the global film and music markets combined. This development means that jobs are opening up all over the world for versatile game designers, developers, and other workforces. The years ahead look promising for those interested in the field, but simultaneously, the industry is battling with an acute shortage of game developers.
"There is a high barrier to enter the games industry, and we have recognized this as a real issue," says Joonas Laakso, Chief People & Culture Officer at Next Games. "Our Academy lowers this barrier and creates opportunities to enter the industry and learn the tricks hands-on, in real game projects."
Tackling the three most pressing problems of entering the industry
"Next Games has identified three key problems with finding and attracting skilled game developers;  issues which are still present globally," adds Joonas "One of the main obstacles is the gap between schools and the workplace. Skills required in the workplace can't always be learned at school, so this is why our Academy is so important; it is filling a necessary gap that can give people the required tools to work within the games industry or apply them in another field."
"The lack of applicants is another problem we are facing and I believe part of that can be attributed to the perceived high requirements of entry to the industry," continues Laakso. "While we aim the academy at fresh graduates, we don't require any educational background, nor any work experience."
"The lack of diversity within the industry is also a large-scale problem, and not just in Finland," Joonas explains. "In fact, current game development and game programming positions are still offered to a very homogenous talent pool. We want to ensure more diversity, so changing the terms of entry is the second, and key part of that."
The highly technical nature of the work can also pose problems for those looking to break into the world of games. While the typically-used platform, Unity, is available free of charge for anyone, games companies often have a lot of internal systems that require operating games in a specific way.
"Onboarding programmers to these systems is a lot of work, and much of what the Academy is all about, '' summarises Laakso. "So not only do we teach the trainees to make games, we also teach them how to make games in a group, using our tools and systems."
An oversubscribed Academy

Next Games received nearly 180 applications for the 2021 Academy; ​​100 more than its previous program. Eight students have been  selected and will  begin on Monday 4th October.
"Our first Academy was a success, and the recruits are now some of our most valued colleagues. We can warmly recommend this way of filling the gap to all other companies out there," Laakso concludes.


For more information, please contact:

Saara Bergström
Chief Communications Officer
+358 (0) 50 483 3896
press@nextgames.com
Next Games

Next Games  (Helsinki Nasdaq First North: NXTGMS)  is the first publicly listed mobile game developer and publisher in Finland, specializing in games based on entertainment franchises, such as movies, TV series or books. The developers of the critically acclaimed The Walking Dead games redefine the way franchise entertainment transforms into highly engaging service-based mobile games. Next Games works on multiple new games based on beloved global IPs, including Stranger Things: Puzzle Tales based on Netflix's hit 80s horror drama series and  Blade Runner: Rogue based on Blade Runner movies. www.nextgames.com 

Attachment