Our People
Next Games' Game Developer Academy was a great success - Interview with Academy Lead Janne Huhtanen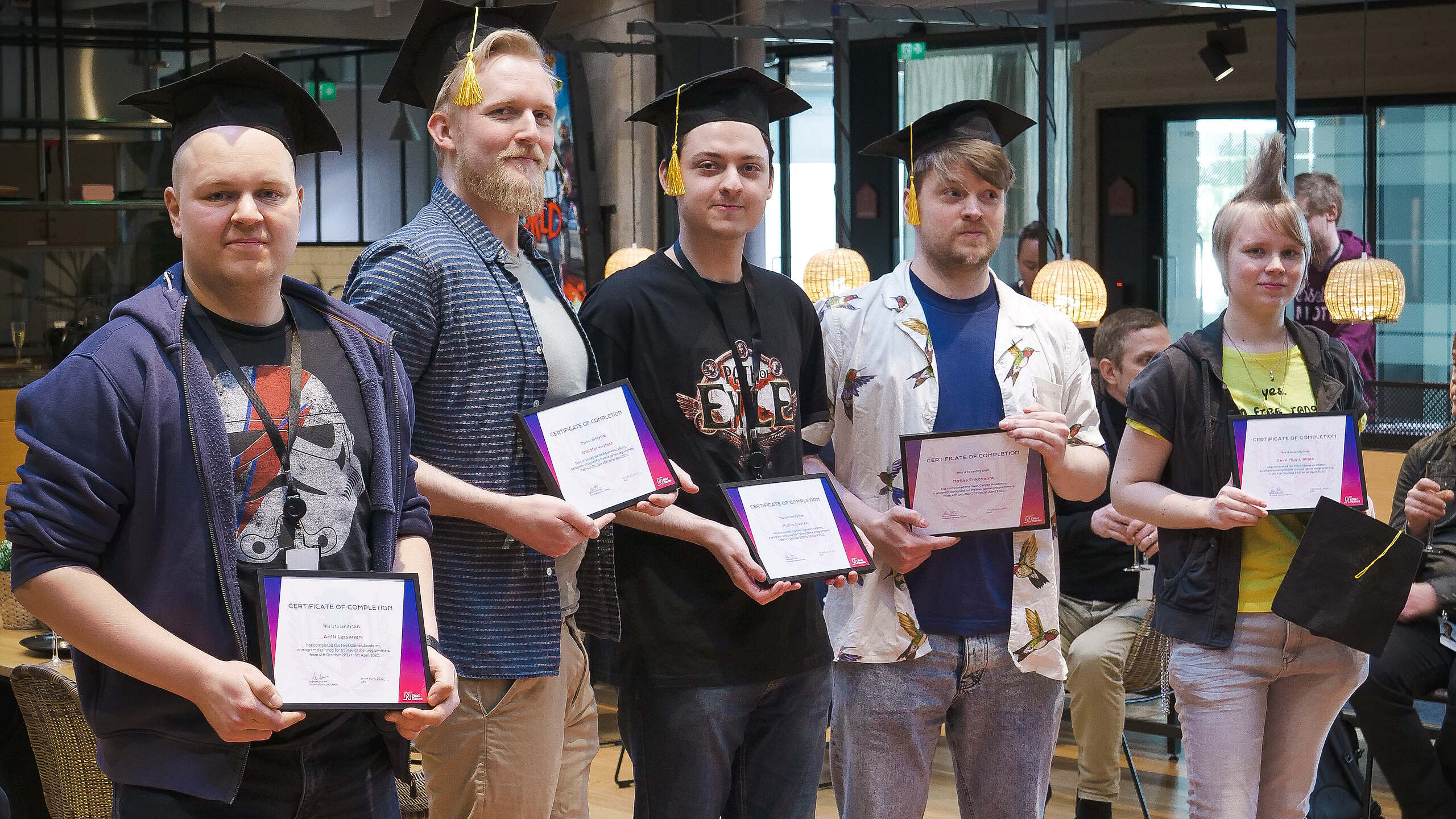 Please introduce yourself briefly
Hello, my name is Janne Huhtanen and I am currently working as a Technical Director of Games. I was also responsible for organizing the Next Games Game Developer Academy program this time.

What is Next Games' Game Developer Academy?
Next Games Game Developer Academy is a 6-month program for programmers - both students entering the industry and more experienced programmers looking to switch careers. We want to continue investing in learning and development, and after the success of the first Academy program in 2019 this was now the second Academy we organized.
How did this year's Academy go?
This year's Academy was a great success! The Academy started in early October 2021 and consisted of a nine-week intensive training period with an all day schedule for the students. We organized over 40 lectures on different topics of game development, had over 180 hours of studies, over 130 hours of prototyping and after spending 4 months in our game teams, the participants managed to create 12 game prototypes. This is a very impressive feat and we are extremely proud of everyone! The Academy was also a huge commitment from our employees of which over 20 acted as teachers and lecturers in the program.
From over 180 applicants, only eight (approx. 4%) were selected to the program and I'm happy to let you know that six of them are continuing to work at Next Games.
What are the challenges in the industry that programs like Next Games' Academy try to find solutions for?
Previous Academy participants have highlighted the high barrier for entering the games industry. Next Games' academy program lowers this barrier tremendously, giving the participants valuable insight and experience during the 6-month training period. After the academy, there is a possibility to secure a permanent position at Next Games.
By lowering the barrier to entry, we're also bringing in a more diverse group of fresh talent, and seeing the benefits in how quickly they integrate to our production teams on graduation.

Let's end up with some thoughts from this year's Academy participants!
"The Academy program has equipped me with the knowledge and the skills to take on the challenges of working in a big game team. This program rivals any school program that I have been a part of. I would highly recommend the Next Games Academy to anyone wishing to take their first steps in the gaming industry."
"Overall, this is an unparalleled chance to enter the industry!"
"For me the best thing about the Academy was having the opportunity to learn how a live game is developed and maintained and how to work in a team of people from various disciplines of game dev. In the Academy you get a good foundation of game development and coding skills with Next Games' toolbox, and bringing that into practice has been a great experience."
"A complete and unique program that prepares you for the work life like no other." "You get to learn, talk and share experiences with very talented and experienced professionals from all different fields and backgrounds of the Game Industry".