Games
The Walking Dead: Our World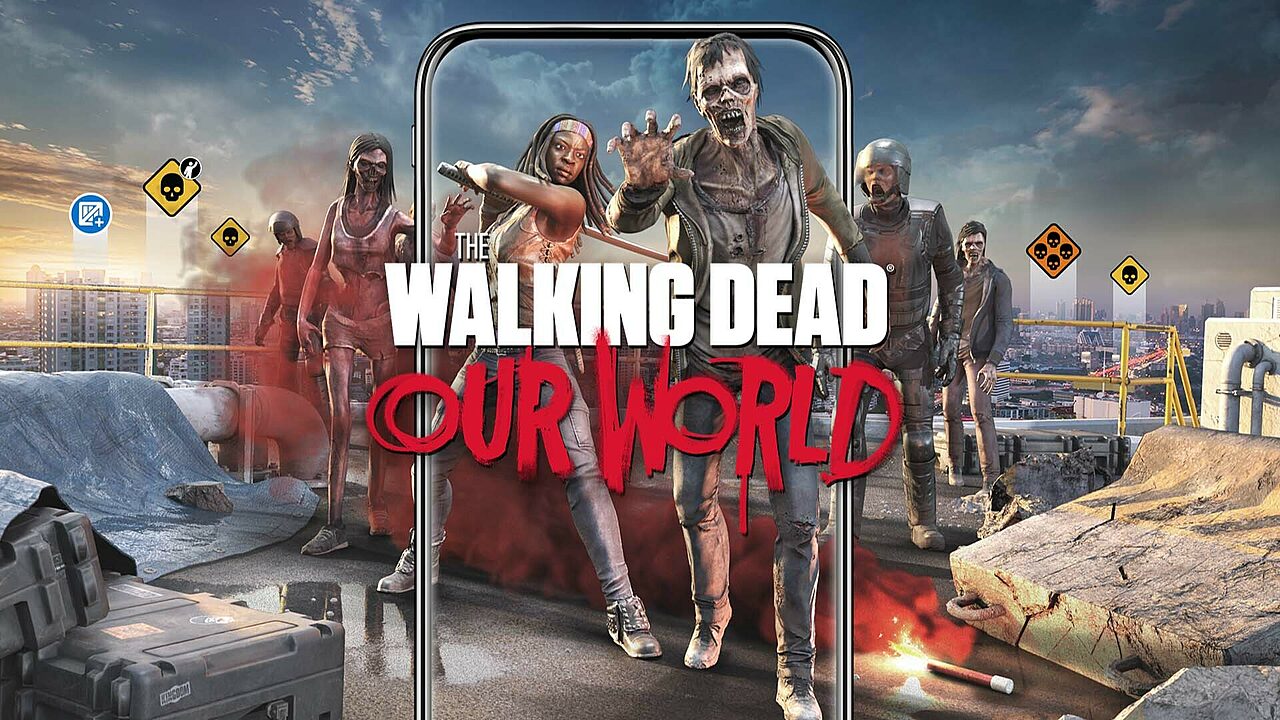 An immersive take on the familiar zombie apocalypse of AMC's The Walking Dead
How many walkers can you take down?
The Walking Dead: Our World is a unique mixed-reality mobile game based on AMC's massive hit show "The Walking Dead". In this riveting zombie shooter you fight walkers with your friends on the streets, in the park, on your sofa, wherever and whenever you feel like it. Together players prevent the apocalypse from taking over, and more than one billion zombies have been killed to date!
The shelters, zombies, leveling up, and the social aspects makes this game TOTALLY worth it.
Yiz S, January 13, 2022
I've been playing this game at least 4 years! I am and will always be a dead head lol! Thanks for the new stuff guys it's appreciated! I'm not the only one !
Veronica McDavitt, December 14, 2021
This is an amazing game. Keep up the top work. I more than enjoy the game I 100% love it.
Aaron McGonigal, September 30, 2021
Fun game. Great team gameplay as well. Huge community on social media platforms. Friendly and helpful community.
Lucas Powell, September 21, 2021
Walkers defeated
51.6 Billion
Safe houses built
11.8 Million
Combats with Michonne as companion
9.4%
Combats with Conqueror Assault Rifle
9.2%
Store ratings
4.4 out of 5
Video
Watch the trailer now
Play alongside fan-favorite characters from AMC's The Walking Dead
Even the most seasoned gamers will be put to the test when playing The Walking Dead: Our World. Luckily, they'll have back up from heroes from AMC's The Walking Dead TV series, including Daryl, Michonne and Rick, who each fight in their own specialized way. The Walking Dead: Our World offers multiple ways to survive the apocalypse for gamers of different skill levels.
Explore and defend your neighbourhood
The Walking Dead: Our World further expands the universe of AMC's long-running hit TV series. State-of-the-art augmented reality execution brings walkers to the player's screen, providing an unprecedented way to join the fight against the globally spreading apocalypse in their own neighborhood. Location is a core element of The Walking Dead: Our World's gameplay. The game map allows users to experience the action of AMC's The Walking Dead anywhere they go, creating an immersive and authentic experience.